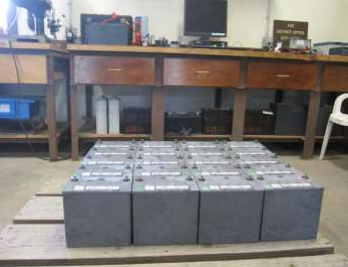 What is a "battery lab", and why do we need one? Every so often companies replace their Uninterruptable Power Supply (UPS) batteries due to their calendar age. We receive these as donations. We then run a Computerized Battery Analyzer to determine if they still have a useable life for our purposes.
Members:  We can check the condition of your battery.  "Request Battery Analysis"
Most people are aware that a 12 volt car battery has multiple cells. What you see here is 6 volt Absolyte battery with three cells. This battery weighs about 328 pounds. An adapter plate was bolted to the top of the middle cell, and T.J. is lifting the cell out of the battery with an engine hoist, which was bought to move batteries.
The club owns a West Mountain Radio CBA III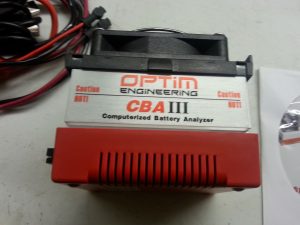 Computerized Battery Analyzer that performs capacity tests on all types of batteries.  Thanks to Dave Webb, N9AIG, and TJ Sheffield, KL7TS, the analyzer has been pressed into service.  To be clear, Dave is doing the grunt work!
To evaluate a battery, we need certain parameters about it including the manufacturer, capacity in Ah (typically the 20-hour rating), number of cells, nominal voltage, battery serial number, and the battery datasheet.
We use this tester to evaluate batteries owned by the club, but we're also offering to evaluate batteries owned by our members.  As this page is being built, we've got a pretty big backlog to get through at the RSOC, so please have some patience.  Click here:  "Request Battery Analysis" to get on the list to have your battery(ies) evaluated.  We'll be in touch to let you when we can get started on them.
Take a look at some results from batteries we've tested at the RSOC below.
---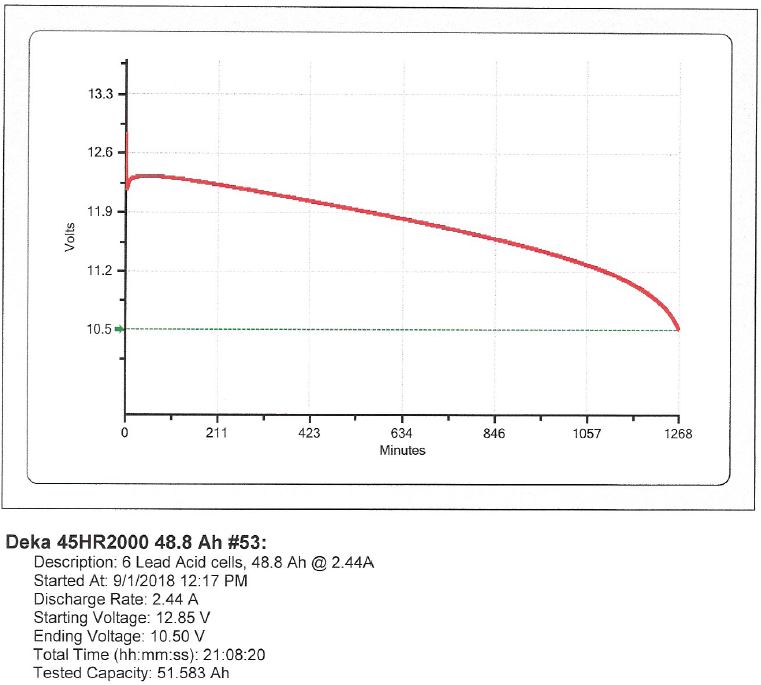 ---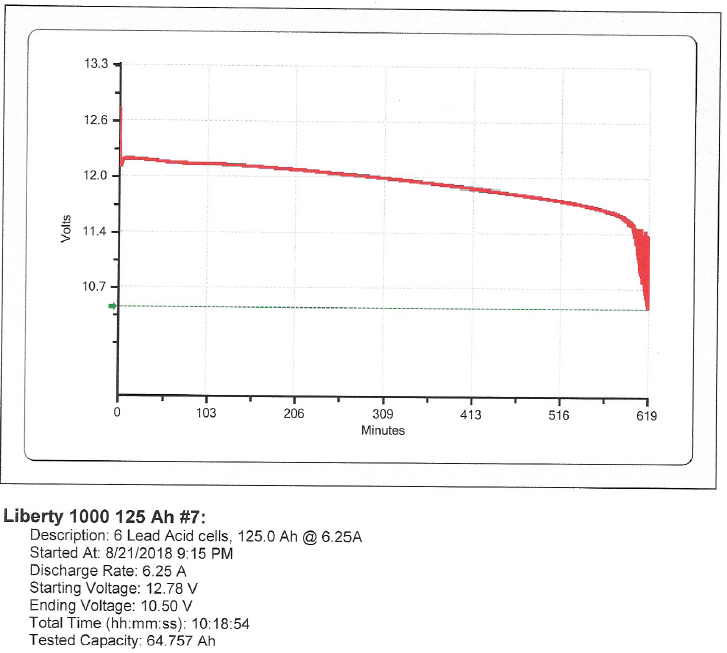 ---
More information on the capacity tester can be found here: http://www.westmountainradio.com/
More information regarding batteries can be found here: https://batteryuniversity.com