RSOC Hosts Lake Hood Civil Air Patrol Meeting
The RSOC played host to the Lake Hood Civil Air Patrol's meeting on the evening of Tuesday, May 3, 2020.  The cadets were on-site for about 3 hours and engaged in classroom instruction, examinations, formation and drill activities outside, and were provided a tour of the RSOC.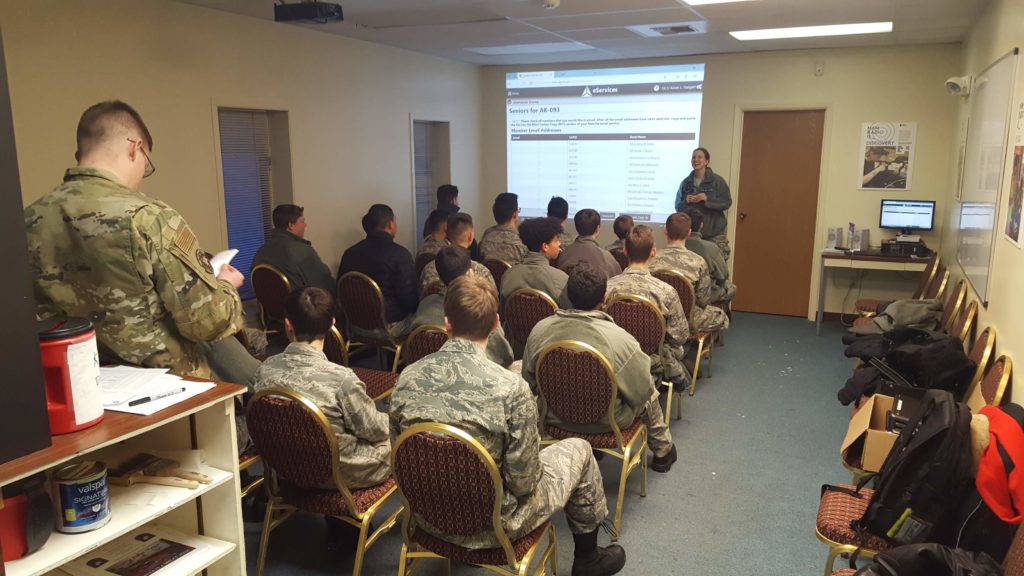 We are hopeful that a strong partnership will be formed with this CAP group.  When asked, several of the cadets indicated they were interested in earning their amateur radio licenses.  Let's hope so!
Many thanks to Deputy Commander, 1Lt Karen Padgett and Commander, 1Lt Mark Ransom for engaging us at the RSOC, and kudo's to the cadets for being exceptionally well-bahaved!
73,
Kent, KL5T