College Chemistry Exam Proctored at RSOC
The first college-level examination was proctored today at the RSOC.  TJ Sheffield, KL7TS, was the designated proctor for Riley Petty, KL4RP.  Riley is a 16-year-old home-schooled high-school sophomore but is taking 3 college courses this year through the distance learning offerings at the University of Alaska, Fairbanks (UAF).
Riley's mid-term examination was for college chemistry and challenging no-doubt.  But she made it through the exam in the allotted time and appeared no worse from the wear.  She's even smiling in the photo included with this article.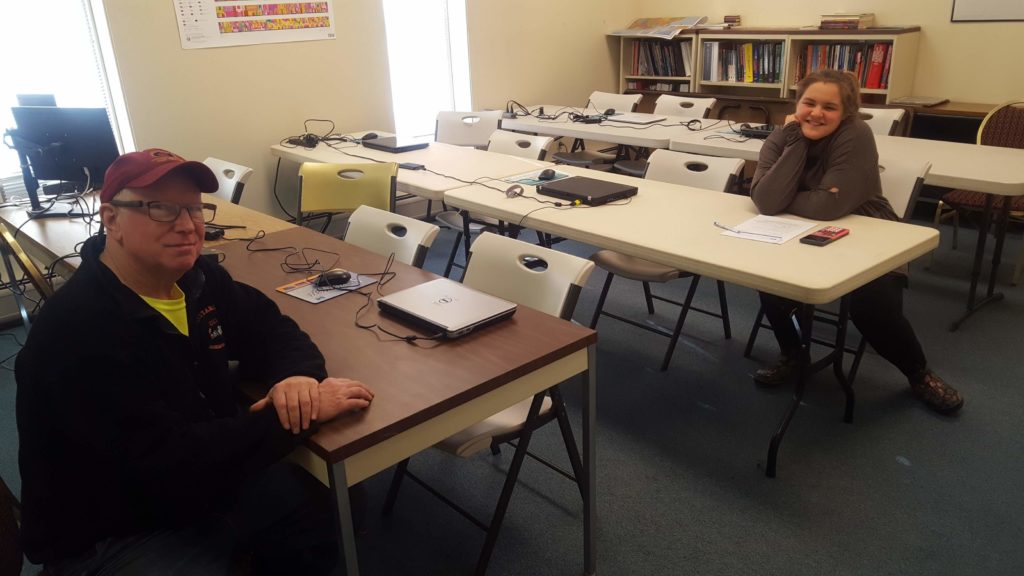 We hope to make proctoring services available to other college and home-school students in the future if the need is there.
Thanks very much to TJ for carving valuable time out of his busy day.
73,
Kent, KL5T