AARC Registered with Fred Meyer Community Rewards Program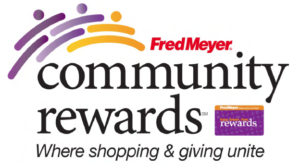 The AARC is enrolled in the Fred Meyer Community Rewards program.  When you link your Fred Meyer Rewards Card to the Anchorage Amateur Radio Club, you help the club earn a donation!  The AARC's Fred Meyer non-profit number is 94846.
You still earn your Rewards Points, Fuel Points, and Rebates, just as you do today.
If you don't have a Fred Meyer Rewards Card, they are available at the Customer Service desk of any Fred Meyer store.
For more information, please visit www.fredmeyer.com/communityrewards.