Anchorage 220 MHz Repeater Installed and Operational
The long-awaited Bridgecom 220 MHz repeater is now installed and operational at our Hillside South site.  We formerly had another 220 repeater installed at Glen Alps just a couple miles to the south.  The installation at Hillside South should provide similar coverage from areas on the Kenai Peninsula, Anchorage, Wasilla, and on up towards Talkeetna.  Please see the coverage map shown at the end of this post.
Here are the repeater's particulars:
Input Frequency:  223.34 MHz
Output Frequency:  224.94 MHz
CTCSS Tone Required:  100.0
The repeater ALSO transmits a CTCSS tone of 123.0 on its output to help those who may have local interference.  
Please send reception reports to info@kl7aa.org to let us know about the coverage or performance you note with this machine.
Here is the projected coverage map: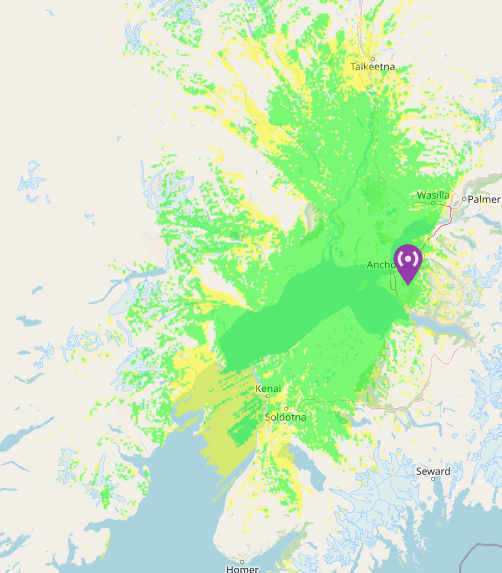 73!