KL7IS Needs Help – Extreme 80 Meter Interference
Posted by: Kent Petty, KL5T on behalf of Pete Pritchard, KL7IS
April 22, 2022
Is anyone else seeing this kinda thing parked right over 3920? Started about a week ago that I can tell…at times 10 above or 10 below…but makes Snipers a bust for me.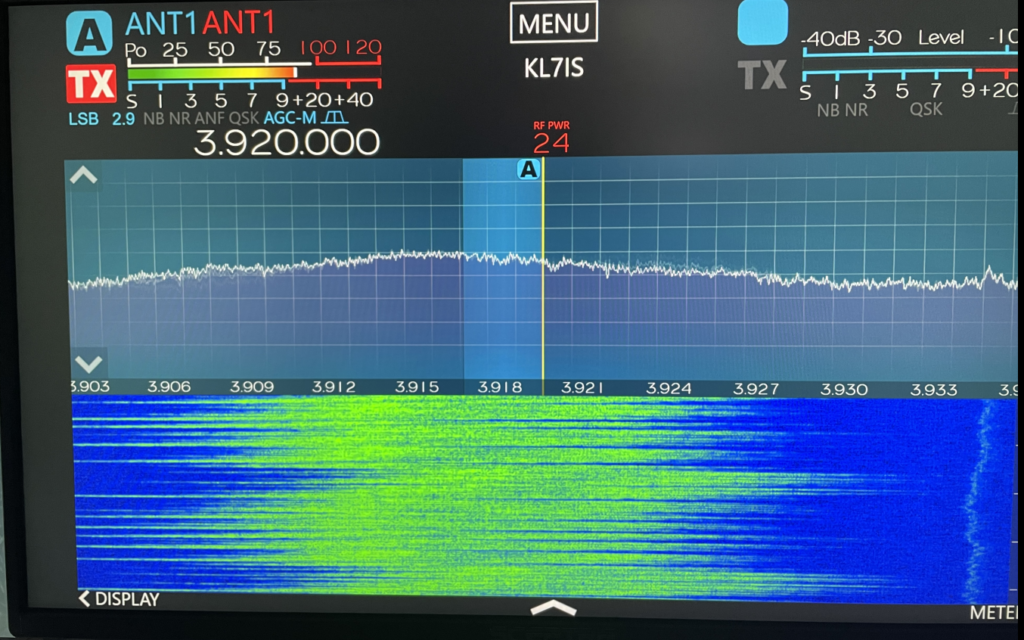 After a bit more checking, I'm seeing this show up about every 300 kHz or so up and down the band (3120, 3360, 3650, 3920, 4200, 4440, and it goes on from there)
Looking at it, any idea what might be the cause?
This if off an inverted V wire (so I'm not able to direction-find), Mid-town Anchorage.
If you have some sense of that this is or a good way to attack this problem, please contact me at KL7IS@arrl.net
Pete Pritchard/KL7IS