AARC / RSOC Challenge Coin Designed and Ordered!
We've put together a beautiful organizational challenge coin!  These 2-inch diameter coins will each have a unique serial number on the KL7AA side of the coin.  We expect to receive our order in 3-4 weeks and will put them up for sale on our website store as soon as we determine a sale price and determine what the individual coin mailing price will be.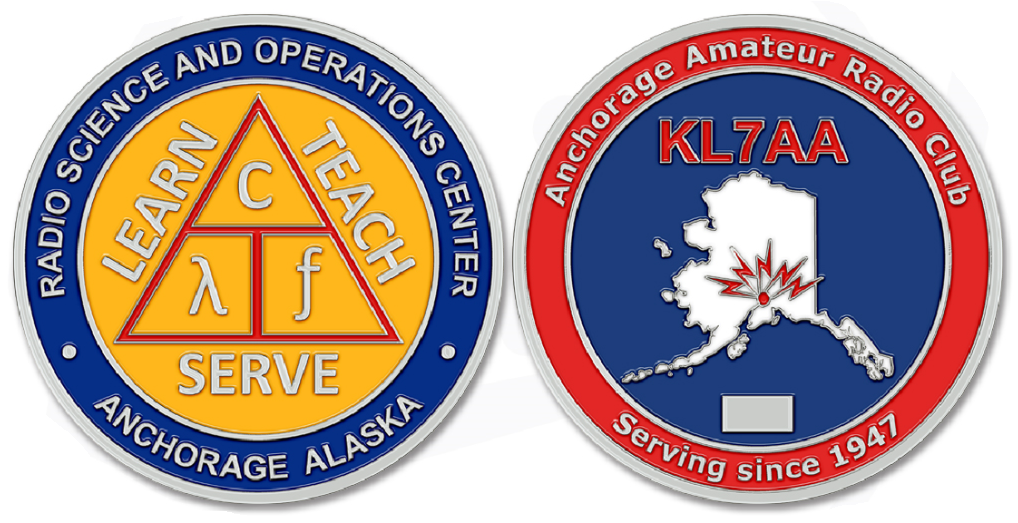 We hope that this beauty will be a popular item as a keepsake and as gifts.
More to follow!