CQ Magazine Publishes Excellent Mesh Networking Article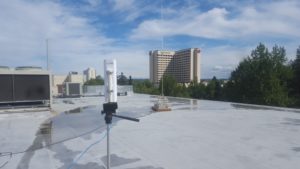 Don Rotolo, N2IRZ wrote an article, published in the January 2017 edition of CQ Magazine, updating readers on the world of mesh networking.
AREDN presents the full article, which was reprinted with permission from the January 2017 issue of CQ magazine, copyright CQ Communications, Inc.
The AARC is in fact using AREDN as its platform for mesh operations.  The referenced article is excellent and really describes the "who, what, when, and how" in a short but informative document.
To learn more about mesh networking and how you can get involved, please contact Kent Petty, KL5T at mesh@kl7aa.net.