Grubstake Repeaters Granted Life!
Due to an outpouring of support via cash donations from 14 area hams, as of Mar 8, 2019, the Grubstake repeater system is forward-funded through approximately May 16, 2021!  These generous donations are specifically earmarked for this project.
This forecasted date assumes that we will have no "required" trips to the site.  If so, the estimated funding through date will most certainly be reduced due to the cost of transport and other system repairs/maintenance costs.  However, we will do our best to avoid those circumstances!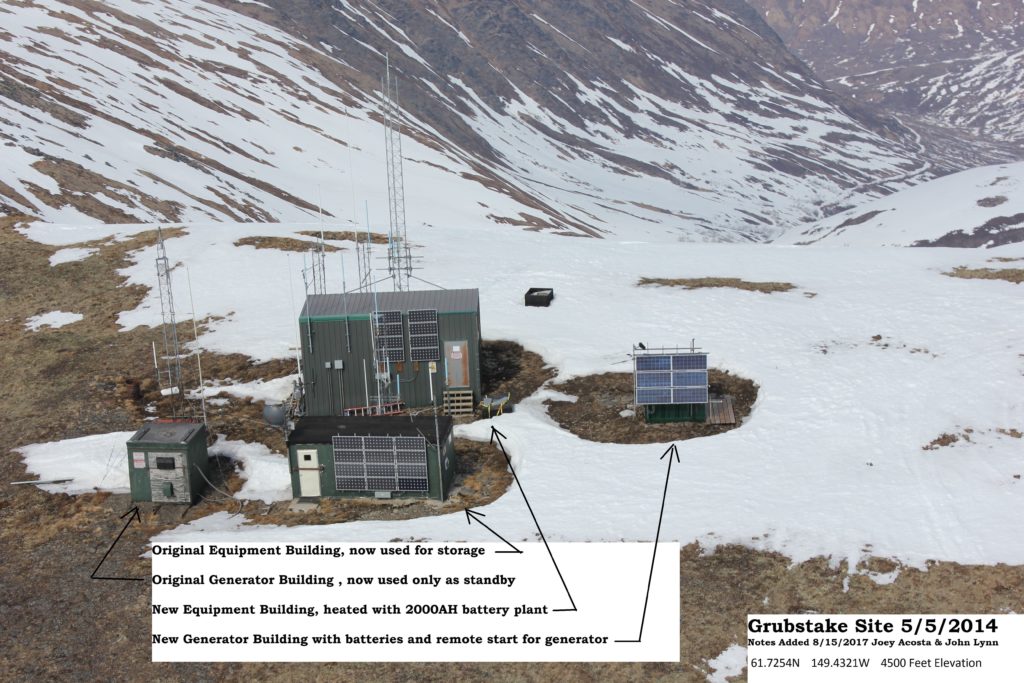 The donation opportunity and system status remain up on the AARC homepage so everyone has a chance to see where we are at on this project.  Regular contributions will help assure the continued life of these important systems.
Thank you!
73,
Kent Petty, KL5T
Vice President