MESH Connectivity Testing – Have RocketDish, Will Travel
We've noticed some intermittent connectivity between the EARS MESH node and the Site Summit MESH node since installation last week.  We made a second trip up to Site Summit a few days ago to make some tilt angle adjustment which helped somewhat, but the problems persist.  Suspicion was that the tilt angle on the EARS node was just too low to hit Site Summit properly.  The tilt angle should be +4 degrees from EARS to Site Summit, but due to equipment limitations (which can be modified), the best we could get was -3 degrees.  Please understand that the 120-degree sectors we use have a built-in electronic -3 degree down tilt, so when mounted completely vertically, there is still -3 degree down tilt in play.   The power lobe on the 120 Degree Sector Antennas is pretty tight in the vertical plane, so it's pretty obvious that this was the probable culprit.  We endeavored to figure out the problem.
I assembled our spare 3G26 RocketDish today and mounted the venerable M3Rocket Radio to the unit (take a look at the time-lapse movie of the assembly here).  I headed out to the EARS clubhouse to do some on-site testing.  Sure enough, we could get excellent connectivity to Site Summit with the RocketDish.  See the screenshots below.
---

---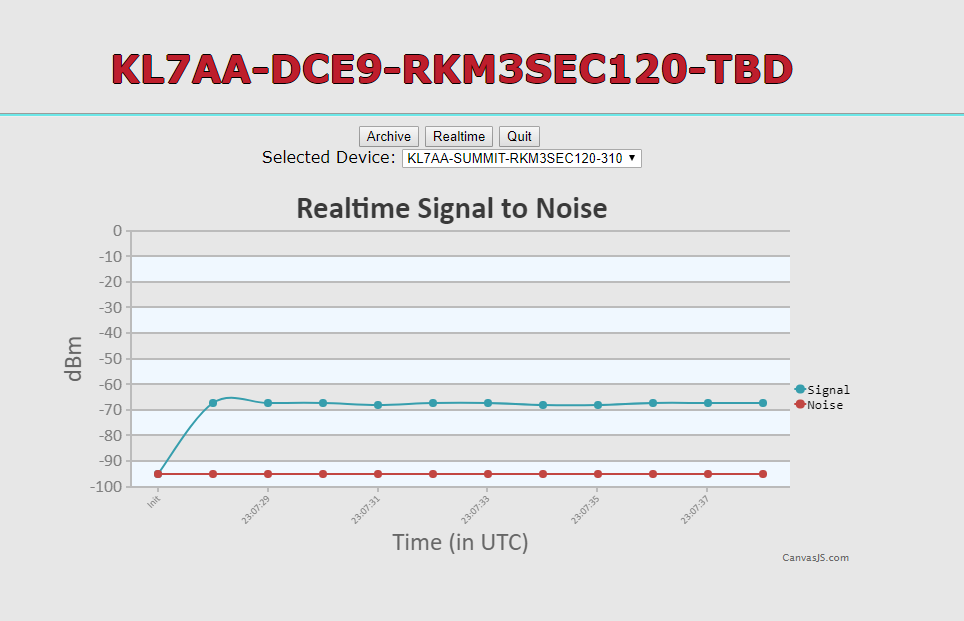 ---

---

---
I then headed out to the west side of Lake Hood.  I had tested a NanoStation M3 from there a couple months ago to see what the quality of connection would be to our two hillside nodes.  I found that I could connect, but that signal levels, and thererfore, throughput, were both poor.  I fired up the RocketDish at the same location and found excellent connections to the hillside as well as to Site Summit.  Again, see the screenshots below.
---

---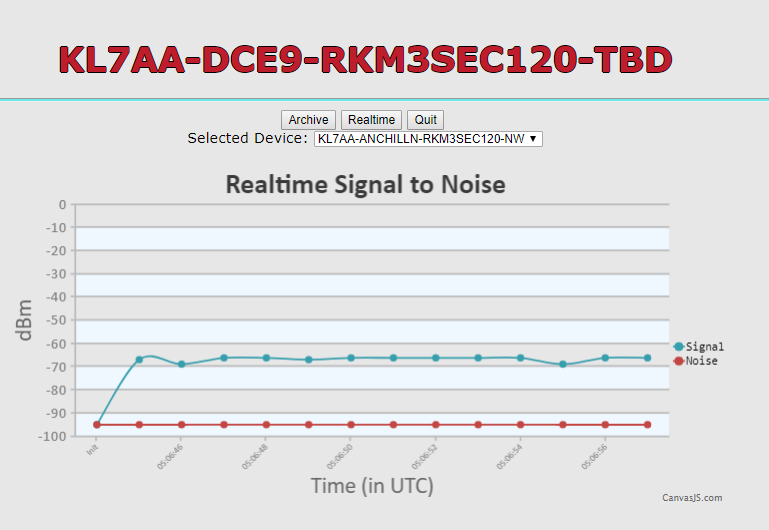 ---

---

---
The next tests will be from the Mat-Su Valley to see if we can make Site Summit.  I hope to make the trip in the next few days and will report my findings here.
Let's cross our fingers.
73,
Kent, KL5T